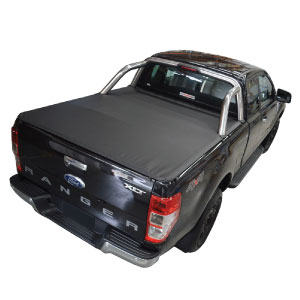 Ford Ranger Tonneau Covers for PX - PX2 - PX3 - Raptor - FX4 - PJ and PK
Ford Ranger Tonneau Cover types includes Genuine No Drill Clamp on Covers, Clip on Covers with internal tub drilling and Bunji covers.
Coverworld offer made in Australia Tonneau Covers that are aftermarket but match genuine Ranger Tonneau Cover quality, manufactured to OEM Quality and made specifically to fit the Ranger tubs.
All Coverworld Tonneau covers have a 5 Year Warranty.
Also available for the last model Ranger are Genuine No Drill Covers - still aftermarket covers but they clamp into the tub and require no drilling inside or outside of the tub
Available Series : PJ - PK - PX - PX2 - PX3 - FX4
Available Years : 2007 - 2008 - 2009 - 2010 - 2011 - 2012 - 2013 - 2014 - 2015 - 2016 - 2017 - 2018 - 2019 - 2020 - 2021 - 2022