Soft Tonneau Covers - Clip On | No Drill | Bunji | Rope Cord Covers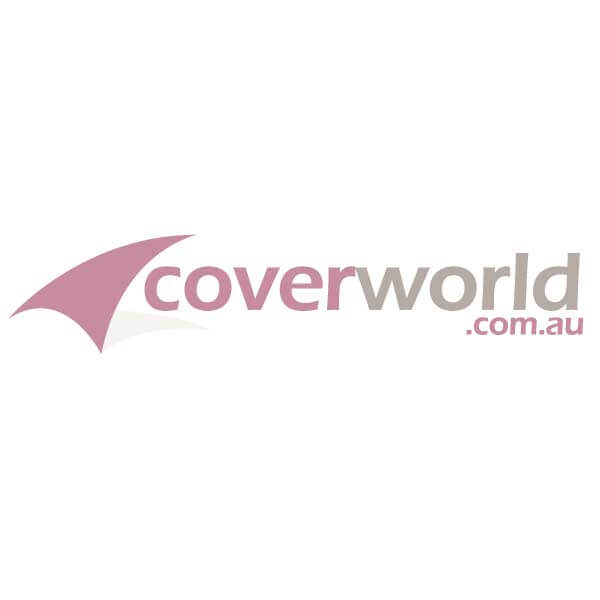 Coverworld offer a wide range of Soft Tonneau's for most popular utes. Our range includes many styles such as Bunji loops with Buttons, Clip on Soft Tonneaus and no Drilling Tonneaus in two different designs.
Coverworld Soft Tonneaus covers are manufactured by Australis most respected aftermarket suppliers with quality on par to Original branded Soft Tonneaus but prices considerably lower than factory branded products. Incredible Quality Covers - ranging between 3 to 5 Years warranty
Our extensive range includes utes from 1971 to Current models
All manufacturers names are used to identity the Tonneau covers we offer these are aftermarket Tonneau Covers
Soft Tonneau Cover - Which type to choose
Soft Tonneau Ute Covers in recent years have changed not too long ago the most popular soft tonneau cover was the Bunji tonneau with the stretch loops on them but the most popular new Soft Tonneau Covers are tClip on design tonneaus, and the new No Drill Clip On Tonneau Covers available for the most recent model utes such as Rangers, Hilux, Triton Utes are very easy to put on and can be fitted in around 1 minutes. For Styleside Tub Utes for most models you can simple select your model and tonneau cover design that you prefer to choose Bunji, Rope or Clip on Tonneau and we can simply have the cover made and dispatched to you very quickly. But for Trayback Utes with Steel or Aluminium Trays the preferred choice is normally the rope style of cover with the stretch cord in the hem as its very easy to lift and put things into your Ute Tray.
The new design tonneaus that don't require body drilling are only available for the most recent models and as new utes are released new tonneau covers will become available, there are two types of no body drilling tonneaus the rollback design or the clip on tonneau, both of these are great covers that provide a sleek look that looks great on your ute without the buttons and bunji's.
Most of the Tonneau Covers in our range have a 5 Year Warranty, some of the covers in our range have a 3 year manufacturers warranty, but in order to keep the cover in its best condition you could apply 303 Aerospace protectant which can add many years of life to vinyl covers
Care and Maintenance of your Tonneau
As with all items that are exposed to the weather general care and maintenance is recommended, though our soft tonneau covers are strong and durable looking after the cover with Aerospace protectant is recomemded
303 Aerospace Protectant for Tonneau Covers
If you have a rollback tonneau cover care should be taken when rolling it back the cover needs to be released from its securing system
How to Select a Tonneau
Each Tonneau is designed for the specific vehicle and specific fitting instructions are supplied for each item, we don't offer a fitting service at Coverworld but the instructions how to do the installation, we have been selling self install tonneaus for more than 5 years and all of customers have been fine with the installation themselves. If you had a Tonneau cover previously then you need to select the replacement cover option as we will not know the position of your existing buttons. If you have had a tonneau before then we send the correct cover for you ute but it is a blank tonneau this means that bunji loops will not be installed onto the cover when it is made but instead supplied to you for fitting yourself to line up to your buttons position. We need to know the position of your buttons for blank tonneaus so that you get the correct length buttons. If this information is not supplied then the standard length bunji loops will be sent that may not be the correct length for your buttons position
All the covers are supplied with a complete fitting kit but for most installations some tools will be required if you download the fitting instructions they detail any extra tools or fittings required, for the bunji loop style design that have buttons fitted onto the ute tub you need to use a rust protectant which you can buy in all auto stores. When you ute had previously had buttons installed you will need to use a centre punch to install the bunji loops into the correct position to align with your existing buttons
Recent changes to motoring rules in Queensland and some other states means that your load on the back of a ute must be safely secured
Tonneau Common Names
Ute owners have a number of names for a Soft Tonneau Cover which includes the following terms and spellings : Ute Tarp, Ute Tonno, Ute Torno, whatever way you call it we have a cover for your Ute
Tonneau Cover Manufacturers
Coverworld only source Tonneau Covers from Australia's leading manufacturers, we have been selling the Tuff Tonneau brand more 6 years, we trust Tuff Tonneau Covers for quality, fast manufacturing speed and a great value product
Stormcovers Australia Pty Ltd and the Coverworld website is not associated with any Vehicle Manufacturers we use the Manufacturer Name and Model names to identify the aftermarket products that we supply to the Vehicle model. Please contact your local Vehicle dealer for genuine OEM vehicle accessories