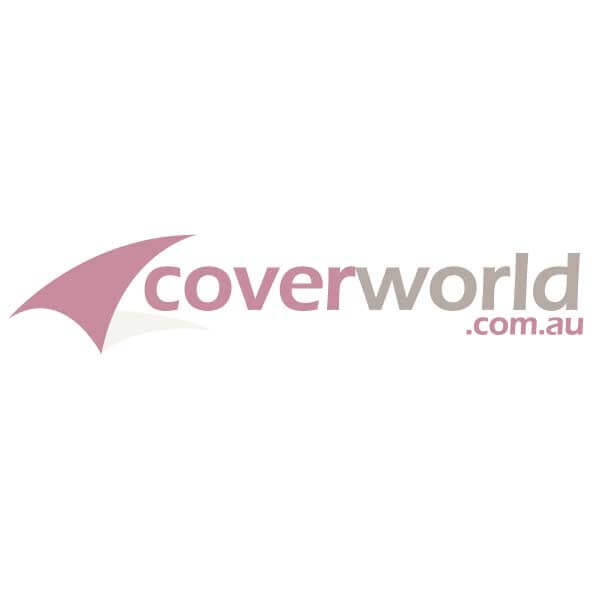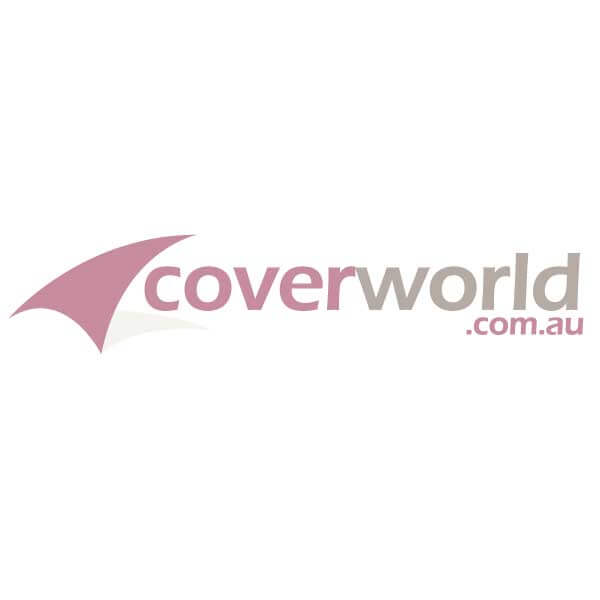 Please contact us if you cannot find your boat model listed
We offer custom made covers for all USA manufactured boats, our custom made covers have up to 5 years warranty and 20 colour choices. Our prices are normally around 50% of local marine trimmer prices for the same quality fabric and workmanship.
Please contact us with your boat details and we will see if we have a pattern for your specific boat model.
Coverworld offer 3 ranges of Boat Covers for Bayliner Boats
New Patterns are added to our Bayliner Covers each week so if you cannot find a cover for your Bayliner boat please contact us, we can advise which cover is the best for your Bayliner Boat Model for your specific storage or trailering needs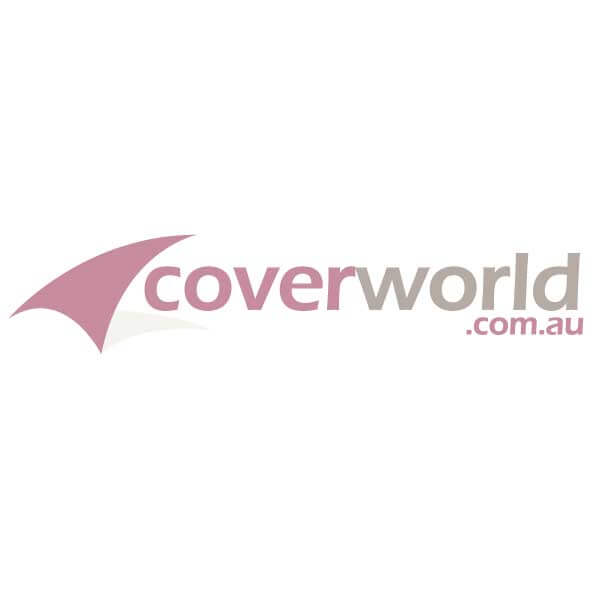 | | |
| --- | --- |
| 160 BR O/B | 2010-2011 |
| 160 BR O/B | 2012 |
| 170 BR FISH O/B | 2012 |
| 170 BR O/B | 2012-2013 |
| 1704/1710 FB O/B | 1987-1989 |
| 1709/1710 FX O/B | 1987-1988 |
| 174 SF W/TM | 2010-2011 |
| 175 BR I/O | 2007-2011 |
| 175 BR I/O | 2012 |
| 175 BR W/EXTD SWPF I/O | 2012 |
| 175 BR/RUNABOUT I/O | 2003-2006 |
| 175 XT W/TOWER I/O | 2003-2007 |
| 180 BR O/B | 2009-2011 |
| 180 BR O/B | 2012 |
| 180 BR W/SKI PYLON POCKET O/B | 2009-2013 |
| 184 SF W/TM & SWPF | 2010-2011 |
| 184 SF W/TM I/O | 2012 |
| 184 SF W/TM W/EXTD SWPF I/O | 2012 |
| 185 BR I/O | 2007-2012 |
| 185 BR W/EXTD SWPF I/O | 2012 |
| 185 BR W/SKI TOWER | 2007 |
| 185 BR W/WAKEBOARD TWR W/EXTD SWPF | 2010-2011 |
| 185 BR W/WAKEBOARD TWR W/EXTD SWPF | 2012 |
| 185 XT W/TOWER I/O | 2003-2007 |
| 190 BR O/B | 2012-2013 |
| 192 DISCOVERY I/O | 2012 |
| 192 DISCOVERY W/EXTD SWPF I/O | 2012 |
| 195 BR I/O | 2006-2012 |
| 195 BR W/EXTD SWPF | 2010-2012 |
| 195 BR W/SKI TOWER | 2007 |
| 195 RUNABOUT I/O | 2006-2011 |
| 195 XT W/EXTREME TOWER W/SWPF | 2005-2007 |
| 197 DECK BOAT I/O | 2012 |
| 197 DECK BOAT W/EXTD SWPF I/O | 2012 |
| 197 DECK BOAT W/SKI TOWER | 2007-2012 |
| 205 BR I/O | 2007-2008 |
| 205 XT BAYLINER W/TWR W/EXTD SWPF | 2007 |
| 205 XT W/TOWER I/O | 2003-2007 |
| 2059 TROPHY CUDDY W/HARD TOP | 1992 |
| 212 CUDDY I/O | 2007 |
| 212 CUDDY I/O W/EXTD SWPF | 2007 |
| 215 BR I/O | 2012 |
| 215 BR W/EXTD SWPF | 2012 |
| 215 BR W/SWPF | 2010-2013 |
| 215 BR W/WAKEBOARD TWR | 2010-2011 |
| 215 BR W/WAKEBOARD TWR W/EXTD SWPF | 2010-2011 |
| 217 DECK BOAT I/O | 2012 |
| 217 DECK BOAT W/EXTD SWPF I/O | 2012 |
| 217 DECK BOAT W/SKI TOWER | 2007-2012 |
| 219 DECK BOAT W/SKI TOWER | 2005-2011 |
| 225 BR W/SWPF | 2007-2008 |
| 225 RUNABOUT W/SKI TOWER | 2007-2009 |
| 2252 CLASSIC CRUISER W/HARD TOP | 2003 |
| 235 BR I/O | 2012 |
| 235 BR W/EXTD SWPF I/O | 2012 |
| 235 BR W/SWPF | 2010-2013 |
| 237 DECK BOAT W/SKI TOWER | 2007 |
| 242 CLASSIC CRUISER W/HARD TOP | 2005 |
| 245 BR | 2007-2009 |
| 245 BR W/EXTD SWPF | 2007 |
| 255 CRUISER | 2012 |
| 255 CRUISER W/EXTD SWPF | 2012 |
| 2655 CIERA SUNBRIDGE W/RADAR ARCH | ALL YEARS |
| 275 CRUISER W/RADAR ARCH | 2007-2008 |
| 2755 CIERA SUNBRIDGE W/RADAR ARCH | 1990-1993 |
| 285 CRUISER W/RADAR ARCH | 2003-2012 |
| 2855 CIERA SUNBRIDGE W/RADAR ARCH | 1992-2002 |
| 300 CRUISER W/RADAR ARCH | 2008 |
| 3055 CIERA SUNBRIDGE | 1993-1994 |
| 315 CRUISER W/RADAR ARCH | 2009-2012 |
| 335 CRUISER W/RADAR ARCH | 2012 |
| ADMIRALTY 2050 CUDDY | ALL YEARS |
| ARRIVA 1800 O/B | 1992 |
| ARRIVA 2000 O/B | 1992 |
| ARRIVA 2050 I/O | 1992 |
| ARRIVA 2550 KC/KF CLOSED BOW I/O | 1996-1997 |
| BAYLINER 175 RUNABOUT W/SKI TOWER | 2005 |
| BAYLINER 185 W/EXT SWPF | 2008-2012 |
| BAYLINER 205 RUNABOUT W/SKI TOWER | 2005 |
| BAYLINER 205 W/SKI TOWER | 2005 |
| CAPRI 1400 BR O/B | 1985-1987 |
| CAPRI 1401 LS CJ BR | 1994-1995 |
| CAPRI 1500 BR | 1988-1989 |
| CAPRI 160 O/B | 2001-2004 |
| CAPRI 1600 CR BR | THRU-1995 |
| CAPRI 1600 LSV | 1998 |
| CAPRI 1604 CL O/B | 1992-1995 |
| CAPRI 1650 CS BR | 1985-1986 |
| CAPRI 1700 CR BR | 1987-1989 |
| CAPRI 1700 CV BR | 1990-1993 |
| CAPRI 1700 LS CV BR | 1994-1997 |
| CAPRI 1702 LS CA CUDDY | 1995 |
| CAPRI 1704 SF | 1995-1997 |
| CAPRI 175 BR I/O | 2001 |
| CAPRI 175 BR I/O | 2002 |
| CAPRI 1750 LD | 1996-1997 |
| CAPRI 1750 LS/BR/ CU BR | 1994-1997 |
| CAPRI 1750 LSV | 1998-2000 |
| CAPRI 1750/1770 CSCH BR | 1987-1989 |
| CAPRI 180 BR O/B | 2002-2006 |
| CAPRI 180 O/B | 2001 |
| CAPRI 1800 BR | 1993 |
| CAPRI 1800 CR BR | 1990-1992 |
| CAPRI 1800 LS CR BR | 1994-1997 |
| CAPRI 1800 LSV/DX | 1998-2000 |
| CAPRI 1802 CUDDY | 1990-1991 |
| CAPRI 1802 LSV/CUDDY/DX | 1998-2002 |
| CAPRI 1804 SFV/DX | 1998-2000 |
| CAPRI 184 FISH-N-SKI O/B | 2002-2005 |
| CAPRI 184 O/B NO TROLLING MOTOR | 2001 |
| CAPRI 185 BR I/O | 2002 |
| CAPRI 185 BR I/O | 2003-2006 |
| CAPRI 185 SPORT | 2001 |
| CAPRI 185 W/EXTD SWPF | 2008 |
| CAPRI 185 W/O EXTD SWPF | 2008 |
| CAPRI 1850 BR I/O | 1993 |
| CAPRI 1850 LS/CS BR I/O | 1994-1997 |
| CAPRI 1850 LS/SS/DX/LX I/O | 1998-2000 |
| CAPRI 1850/1870 CX/CP BR I/O | 1990-1992 |
| CAPRI 1851 SPORT CB BR I/O | 1993-1999 |
| CAPRI 1851 SPORT CB I/O | 1992 |
| CAPRI 1851 SS CUDDY | 1998 |
| CAPRI 1854 SF | 1995-1997 |
| CAPRI 1870 BR I/O | 1991 |
| CAPRI 190 XFS/1904 LC | 1996 |
| CAPRI 1900 CG BR O/B | 1984-1985 |
| CAPRI 1900 CG BR O/B | 1986-1988 |
| CAPRI 1900 CG BR O/B | 1989 |
| CAPRI 1900 CJ CUDDY O/B | THRU-1985 |
| CAPRI 1900 CJ CUDDY O/B | 1986-1988 |
| CAPRI 1901 SKI | ALL YEARS |
| CAPRI 1902 CC CJ CUDDY | 1989 |
| CAPRI 1904 SF | 1998 |
| CAPRI 192 CUDDY | 2001 |
| CAPRI 192 CUDDY | 2003-2005 |
| CAPRI 195/195 SPORT | 2001-2002 |
| CAPRI 1950 CL BR I/O | 1992-1998 |
| CAPRI 1950 CL BR I/O | 2001-2005 |
| CAPRI 1950 CL BR/DX I/O | 1999-2000 |
| CAPRI 1950 CUDDY | 1985 |
| CAPRI 1950 CX BR I/O | 1986-1988 |
| CAPRI 1950 CX BR I/O | 1989 |
| CAPRI 1950 I/O | 2003 |
| CAPRI 1952 CC CK CUDDY | 1989 |
| CAPRI 1952 CL CUDDY | 1994-2001 |
| CAPRI 1952 CL CUDDY | 2003-2005 |
| CAPRI 1952 CN CUDDY | 1999-2002 |
| CAPRI 1954 CL FS | 2001-2003 |
| CAPRI 1954 CW/CL BR I/O | 1993-1998 |
| CAPRI 1954 FS W/TM I/O | 1997-1998 |
| CAPRI 1954 FS W/TM I/O | 1999-2002 |
| CAPRI 1970 CP BR L/D | 1989 |
| CAPRI 2000 CG BR O/B | 1990-1992 |
| CAPRI 2000 CG BR O/B | 1993 |
| CAPRI 205 BR I/O | 2003-2007 |
| CAPRI 2050 CX BR | 1993 |
| CAPRI 2050 CY | 1997-2000 |
| CAPRI 2050 LS/SS CX BR | 1994-1997 |
| CAPRI 2050 LS/SS/DX/LX/CX | 1998-2000 |
| CAPRI 2050/2070 CX/CP BR | 1990-1992 |
| CAPRI 2051 CAPRI SPORT CB | 1993 |
| CAPRI 2052 CL CUDDY/LX | 1998-2000 |
| CAPRI 2052 CUDDY | 1993-1997 |
| CAPRI 2052 LS CK CUDDY | 1994-1997 |
| CAPRI 2052/2072 CC/ CK/CE CUDDY | 1990-1992 |
| CAPRI 2070 BR I/O | 1992 |
| CAPRI 210 CL CUDDY I/O | 2004-2005 |
| CAPRI 212 BR/SPORT | 2001 |
| CAPRI 212 CUDDY | 2002-2005 |
| CAPRI 215 BR I/O | 2002-2005 |
| CAPRI 215 BR/215 SPORT I/O | 2001-2002 |
| CAPRI 2150 CF BR I/O | 1986-1989 |
| CAPRI 2150 CL BR | 2000-2003 |
| CAPRI 2150 CL CUDDY | 2001-2002 |
| CAPRI 2150 CT BR I/O | 2000-2002 |
| CAPRI 2150 LX/DX | 2000 |
| CAPRI 2152 CL CUDDY | 2001-2003 |
| CAPRI 219 DECK BOAT I/O | 2003-2006 |
| CAPRI 219 XT W/TOWER I/O | 2003-2006 |
| CAPRI 2202 CC CJ | 1990-1992 |
| CAPRI 225 BR I/O | 2004-2006 |
| CAPRI 2250 LS/SS BR | 1995 |
| CAPRI 235/235 SPORT I/O | 2001 |
| CAPRI 2350 LS/SS BR I/O | 1997-1998 |
| CAPRI 2350 LS/SS BR I/O | 1999-2000 |
| CAPRI 2352 LS CUDDY I/O | 1997-1998 |
| CAPRI 2352 LS CUDDY I/O | 1999-2000 |
| CAPRI 249 DECK BOAT I/O | 2003-2005 |
| CHALLENGER 2080 WAKE CHALLENGER | THRU-1998 |
| CHALLENGER 2089 SKI CHALLENGER | THRU-1998 |
| CHALLENGER 2280 WAKE CHALLENGER | THRU-1998 |
| CIERA 2150 W/PULPIT | 1986 |
| CIERA 2252 EXPRESS CRUISER W/HARD TOP | 1997-1999 |
| CIERA 2355 SUNBRIDGE | 1994-1998 |
| CIERA 2655 SUNBRIDGE | 1994-1998 |
| CLASSIC 16 CT | 1992-1995 |
| CLASSIC 19/1952 CAPRI CUDDY | 1992-1998 |
| CLASSIC 192 CUDDY | 2004-2006 |
| CLASSIC 192/1952 CUDDY | 2003-2005 |
| CLASSIC 194 BR I/O | 2004-2006 |
| CLASSIC 195 BR I/O | 2006 |
| CLASSIC 195/1950 BR I/O | 2001-2005 |
| CLASSIC 1954 BR | 2003 |
| CLASSIC 210 CUDDY | 2004-2006 |
| CLASSIC 212 CUDDY | 2006-2007 |
| CLASSIC 215 BR | 2004-2006 |
| CLASSIC 2150 BR I/O | 2001-2003 |
| CLASSIC 22 BR/2250 BR | 1993-1996 |
| CLASSIC 222 | 2004-2005 |
| CLASSIC 2252 CUDDY | 1992-1996 |
| CLASSIC CAPRI BR 19/1950/1954 | 1992-1998 |
| CLASSIC DISCOVERY 215 BR I/O | 2004-2008 |
| COBRA 1600 | 1984-1985 |
| COBRA 1700 | 1987 |
| COBRA 2250 | 1987-1988 |
| COBRA SPORT 1604 FV O/B | 1992-1993 |
| COBRA SPORT 1704 FX O/B | 1992-1993 |
| COBRA SPORT 1709 FM O/B | 1993 |
| COBRA SPORT 1809 FZ O/B | 1993 |
| COBRA/CAPRI 1800 | 1986-1988 |
| CRUISER 222 CLASSIC | 2006 |
| CRUISER 245 | 2003-2010 |
| CRUISER 255 | 2010 |
| CRUISER 275 W/RADAR ARCH | 2006 |
| DECKBOAT 197 I/O | 2006-2013 |
| DECKBOAT 197 O/B | 2007 |
| DECKBOAT 209 | 2003 |
| DECKBOAT 217 I/O | 2007-2011 |
| DECKBOAT 217 O/B | 2007 |
| DECKBOAT 219 | 2006 |
| DECKBOAT 237 W/ EXT SWPF I/O | 2007-2009 |
| DECKBOAT 249 | 2006 |
| DISCOVERY 192 CUDDY W/BR | 2007-2009 |
| DISCOVERY 192 W/BOW RAILS | 2008-2010 |
| DISCOVERY 192 W/BR W/O EXTD SWPF | 2008-2009 |
| DISCOVERY 195 BR I/O | 2006-2012 |
| DISCOVERY 195 BR W/EXTD SWPF I/O | 2012 |
| DISCOVERY 210 CUDDY | 2007-2008 |
| DISCOVERY 215 BR I/O | 2004-2008 |
| EAGLE 1900 | 1981 |
| EAGLE 1950 | 1981 |
| EXPLORER 1970 | ALL YEARS |
| FORCE 1600 | 1980 |
| FORCE 1650 | ALL YEARS |
| JAZZ | 1997-1999 |
| JAZZ 1400 | 1993-1996 |
| LIBERTY 2050 | 1980-1982 |
| MOSQUITO 1500 | 1975-1982 |
| MUTINY 1700 O/B | ALL YEARS |
| MUTINY 1700 I/O | ALL YEARS |
| OFFSHORE 2250 | ALL YEARS |
| QUARTERMASTER 1950 BR | ALL YEARS |
| QUARTERMASTER 1950 CUDDY | 1976-1978 |
| REFLEX 1401 | 1994-1995 |
| RENDEZVOUS 2109 | 1997-2002 |
| RENDEZVOUS 2159 | 1997-2002 |
| RENDEZVOUS 2309 | 1995-1997 |
| RENDEZVOUS 2359 | 1994-1997 |
| RENDEZVOUS 2459 | 1999-2002 |
| RENDEZVOUS 2609 | 1991-1995 |
| RENDEZVOUS 2659 | 1995-2002 |
| RUNABOUT 195 BR I/O | 2006-2010 |
| RUNAWAY 1600 | 1978-1981 |
| SANTIAGO 2250 CUDDY | 1979-1981 |
| TROPHY 1410 /STRICKER O/B | ALL YEARS |
| TROPHY 1510 F&S O/B | ALL YEARS |
| TROPHY 163 CC O/B | 2009-2011 |
| TROPHY 1700 DC O/B | 2001 |
| TROPHY 1703 CC DX O/B | 2000 |
| TROPHY 1703 CC O/B | 1994-1999 |
| TROPHY 1703 CC O/B | 2001-2011 |
| TROPHY 1710 CC O/B | ALL YEARS |
| TROPHY 1710/STRIKER/F&S O/B | 1984-1987 |
| TROPHY 1802 WA DX O/B | 2000 |
| TROPHY 1802 WA O/B | 1994-2000 |
| TROPHY 1802 WA O/B | 2001-2011 |
| TROPHY 1806 DC O/B | 2008-2009 |
| TROPHY 181 BAY O/B | 2009-2011 |
| TROPHY 1810/STRICKER O/B | ALL YEARS |
| TROPHY 1900 DC O/B | 2001 |
| TROPHY 1901 BAY O/B | 2008-2009 |
| TROPHY 1901 BAY O/B | 2010 |
| TROPHY 1901 BAY O/B | 2011 |
| TROPHY 1901 BAY O/B W/T-TOP | 2008-2011 |
| TROPHY 1901 BAY PRO O/B | 2005-2009 |
| TROPHY 1901 BAY PRO O/B W/T-TOP | 2005-2009 |
| TROPHY 1902 WA O/B | 2005-2009 |
| TROPHY 1903 CC DX O/B | 2000 |
| TROPHY 1903 CC O/B | 1994-2012 |
| TROPHY 1903 CC O/B W/T-TOP | 1994-2012 |
| TROPHY 1910 O/B | 1990 |
| TROPHY 1952 WA I/O | 2005-2009 |
| TROPHY 2000 SPORT O/B | 1992-1993 |
| TROPHY 2002 WA O/B | 1992-1998 |
| TROPHY 2002 WA O/B W/O SWIM STEP | 1999-2007 |
| TROPHY 2002 WA W/HARD TOP | 1999-2007 |
| TROPHY 2003 CC O/B | 1992-1995 |
| TROPHY 2006 DC O/B | 2008 |
| TROPHY 2052 WA I/O W/O SWIM STEP | 1999-2007 |
| TROPHY 2052 WA O/B W/O SWIM STEP | 2002-2005 |
| TROPHY 2052 WA W/HARD TOP | 1999-2007 |
| TROPHY 2101 BAY O/B | 2008-2011 |
| TROPHY 2101 BAY O/B W/T-TOP | 2008-2011 |
| TROPHY 2102 WA O/B W/HARD TOP | 2008-2012 |
| TROPHY 2102 WA O/B W/O SWIM STEP W/O SWPF | 2008-2012 |
| TROPHY 2102/2100 O/B (SOFT TOP) | THRU-1991 |
| TROPHY 2103 CC O/B | 2002-2009 |
| TROPHY 2103 CC O/B W/T-TOP | 2002-2009 |
| TROPHY 2110 CC O/B | ALL YEARS |
| TROPHY 2152 WA W/HARD TOP | 2008 |
| TROPHY 2203 CC O/B | 2012 |
| TROPHY 2203 CC O/B W/T-TOP | 2012 |
| TROPHY 2206 DC O/B | 2008-2011 |
| TROPHY 2302 DX / LX O/B W/O SWIM STEP | 2000 |
| TROPHY 2302 WA O/B | 2001-2004 |
| TROPHY 2302 WA O/B | 2005-2012 |
| TROPHY 2302 WA O/B W/HARD TOP | 2000-2012 |
| TROPHY 2352 WA I/O | 2002-2012 |
| TROPHY 2352 WA I/O W/SWPF | 2002-2012 |
| TROPHY 2352 WA O/B | 1998-1999 |
| TROPHY 2352 WA W/HARD TOP | 1991-2012 |
| TROPHY 2359 HARDTOP | 2009-2011 |
| TROPHY 2359 OFFSHORE W/HARD TOP | 1991-1995 |
| TROPHY 2359 OFFSHORE W/HARD TOP | 1991-1995 |
| TROPHY 2401 BAY O/B | 2008-2011 |
| TROPHY 2401 BAY O/B W/T-TOP | 2008-2011 |
| TROPHY 2502 WA W/DUAL O/B | 2003-2009 |
| TROPHY 2502 WA W/HARD TOP | 1991-2009 |
| TROPHY 2502 WA W/SINGLE O/B | 2003-2009 |
| TROPHY 2503 CC O/B W/T-TOP | 1996-2009 |
| TROPHY 2503 CC W/DUAL O/B | 2000-2001 |
| TROPHY 2503 CC W/DUAL O/B | 2004-2009 |
| TROPHY 2503 CC W/SINGLE O/B | 1996-1999 |
| TROPHY 2503 CC W/SINGLE O/B | 2000-2001 |
| TROPHY 2503 CC W/SINGLE O/B | 2004-2009 |
| TROPHY 2509 WA O/B | 1997-1999 |
| TROPHY 2509 WA O/B W/HARD TOP | 1997-1999 |
| TROPHY 2803 CC O/B W/T-TOP | 2010-2011 |
| TROPHY 2902 WA W/HARD TOP | 2009 |