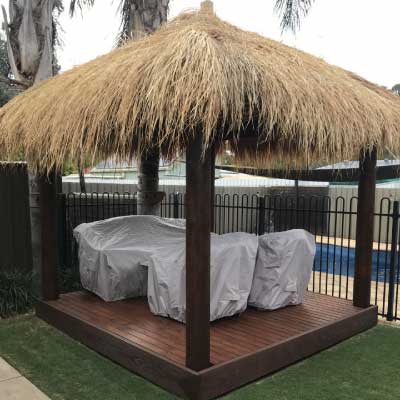 Outdoor Furniture Covers by Coverworld - Protect your Patio Furniture with our wide range of Cover Designs.  We have Covers available for all types of Chairs, Tables, Modular Settings, Ottomons and Sofas including round, square and rectangle styles, as well as Covers for Sun Loungers and outdoor Umbrellas.
Our Covers range include many features making them very user friendly covers including Elasticated Hems, Drawcord for pulling tightly around the Outdoor Furniture and Securing Straps with Side Release Buckles.
Coverworld Outdoor Furniture Covers are all Manufactured using a High Quality 600 Denier Woven Polyester Fabric with a 1200um water repellent coating on the underside making them highly water resistant.  Most sizes also include built in Breather Vents to help reduce moisture build up inside the covers. Coverworld's range of covers have been designed to fit almost very item of outdoor furniture being used in Australia.