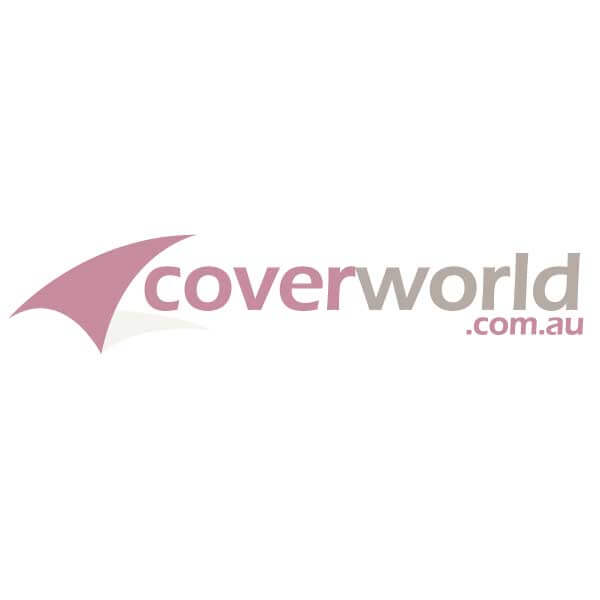 Protect the seats in your RAM 1500, 2500 and 3500 Trucks with Perfect Fit Australian Made seat covers - Aftermarket Car Seat Covers not OEM
Coveworld offer Seat Cover for the RAM 1500, 2500 and 3500 Trucks
Using seat covers in your vehicle will not only add to the overall look of the vehicle but also provide some added comfort to the seats as the fabrics provide extra cushioning when installed onto the seats. Protecting the seats beneath which is turn is great when it comes to resale value. We have a range of seat Cover fabrics available for the RAM Truck and they are all custom made to fit to the seats in your specific model
The seats covers listed are for models from 2018, 2019 and 2020 covering the 1500, 2500 and 3500 Trucks in Express and Laramie models
Coverworld offer many choices to buy online for your RAM Truck you can optionally Choose from 5 different material choices including Heavy Duty Canvas, Neoprene, Leather Look Vinyl, Soft Velour and Jacquard, all made to order and all made to fit your RAM seats perfectly. You can optionally choose to cover just the front or just the back seats in your RAM truck or the entire vehicle or even mix and match fabrics
The Dodge Ram changed to the RAM name only and the seat covers listed are for the models from 2018 onwards, the car seat covers that are listed are made for the specific car seats in the vehicles listed and you can choose between and of the fabrics mixing and matching if you wanted perhaps a heavy duty canvas for the front seats and perhaps a softer type of fabric on rear seat covers or the jacquard which has the waterproof membrane on the back of the seat covers which is perfect to protect from spills on the back seats. The models listed are the crew cab / dual cab models currently available in Australia. The links below take you to the specific fabric options or choose the links above to see all of the available fabrics for your RAM Truck
When looking for seat covers online its important to know what is being offered. Coverworld are only providing Australian Made and Custom Fit for Both the Front and Rear seats in the RAM Trucks. Universal Fit Seat Covers will not fit as well and can last much less time than our custom made to order and Tailored Fit Covers so they will fit snugly onto the seat following the contours of the original seat design all backed up by great warranties of 2, 3 or 5 years dependent on which material you select. If you are unsure about which fabric to choose please call or send an online enquiry to Coverworld friendly sales team who are happy to help with any questions
1500 Seat Covers
1500 Express 5 Seat Dual Cab
1500 Express 6 Seat Dual Cab
1500 Laramie 5 Seat Dual Cab
2500 Seat Covers
2500 Laramie 5 Seat Dual Cab
2500 Laramie 6 Seat Dual Cab
3500 Seat Covers
3500 Laramie 5 Seat Dual Cab
3500 Laramie 6 Seat Dual Cab
RAM Seat Covers FAQ ?
Which Fabric should I choose the Canvas, Neoprene, Jacquard, Vinyl or Velour?
Each material type has different features so please read the information about each material type which should help with decision making for the best seat cover material to choose for your RAM Truck. You can mix and match fabrics and choose one type for the front seats and another for the back seats
Heavy Duty Canvas
The Canvas available is a heavy duty 14oz Polyester Canvas that is not only waterproof but also have a thick foam backing giving increased comfort to the seats, the fabric is very wear resistant and is backed with a 5 year manufacturers warranty. The back of the seats have a fabric called NeoTex which is more than triple the industry standard used by come other seat cover manufacturers. If you want a tough and durable but still comfortable fabric this canvas will give your seats protection and you extra comfort
Jacquard Fabric
Jacquard fabric is a material thats similar to fabric seat covers in new cars, its a good choice for having kids in the car with a thick waterproof backing and a 6mm foam backing for added comfort. This fabric is great for family vehicles, also its machine washable, 2 Year Warranty.
Neoprene Fabric
This is a genuine Neoprene fabric with a high stretch spandex backing. The seat covers in Neoprene and Jacquard also have a smooth lining to further protect the original seat upholstery. Many colours to choose from and many stitch colour choices, 3 year warranty
Leather Look Vinyl Fabric
If you like the leather look this Vinyl provides a leather look seat cover, available in Black and Beige and also with a 5 year warranty like the heavy duty canvas
Velour
The luxury velour is a soft and plush fabric designed to provide soft cushioning, machine washable with the smooth lining, 2 year warranty.
Information about Manufacturing
These covers are made to order in Australia the manufacturing time is usually between 3-5 days and they are sent by fast express courier nationwide. You can choose to cover only the front seats or the rear bench seats or the complete vehicle. The covers are made for the specific seats so their contours and shaping follow that of your seats in the vehicle, they are not a universal fit. They are all made with side airbag technology stitching and do not have openings at the side where the airbags are but are instead stitched in a special way that allows the airbags to deploy if necessary
Made in Australia - Quality Fabrics - Fast Manufacturing - Online Shopping or Order by Phone - Range of Material choices - Range of Colours