Car Seat Covers | Car - SUV - Wagon - Ute - Perfect Fit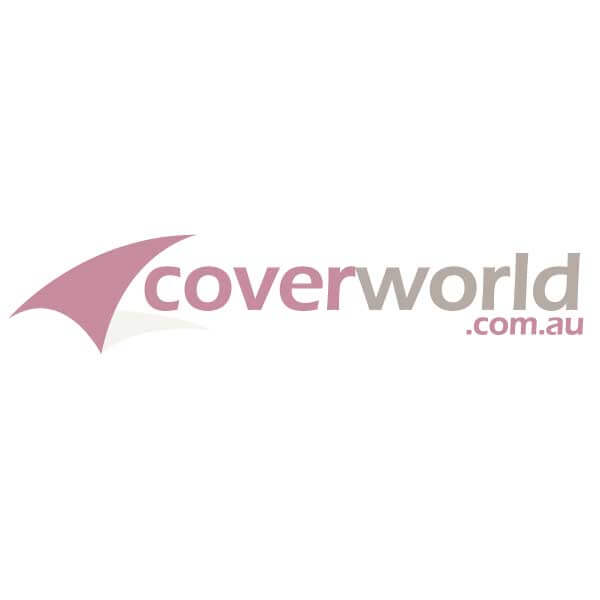 Quickly find your Seat Covers using the drop down box below or scroll down to your vehicle manufacturer
Car Seat Covers by Coverworld are available to buy online for all Australian vehicles from 1970 to current, we offer ready made and ready to use custom fit seat covers for most popular vehicles but if a custom fit ready made pack is not available you can buy universal fit or custom made to order car seat covers in a wide range of material choices. Protecting your car seats from spills and damage can improve resale value when its time to trade in your old car for a newer model, car owners like car seats that are not only comfortable but also look good. The range of materials available in our car seat covers range includes canvas, wet seat neoprene, sheepskin and leather look vinyl. You can buy car seat covers online Coverworld offer fabrics from Australia's leading car cover manufacturers and if you cannot find your vehicle we can check our pattern database to find seat covers for your specific make and model. All Seat Covers are aftermarket not OEM branded but are all available as custom fit for the specific vehicle in your fabric choice
Coverworld have the largest range of seat covers in Australia custom fit from only $99 per row in luxury soft fabrics and durable canvas our range of car seat covers offer great seat protection for all types of vehicles from cars to utes, to suv's to commercial we've got your covered, our range are made by the leading Australian manufacturers. The ready made seat cover accessory packs have covers for all the seats in the vehicle for most models, most packs have seat covers for the front seats and rear seats.
Shop for Seat Covers Online with our extensive range of Custom Fit, Ready made and universal already pre-made for most popular Aussie Vehicles from Sedan, Hatch, Wagon, SUV, 4x4's and Utes

Click here to read our Car Seat Covers FAQ and Fitting Information
If you cannot find a ready made pack of custom seat covers for your car then we can offer custom made to order in a great range of fabric styles, colours and designs. If you want a contemporary stylish look we have a large selection of car seat cover fabrics designed for modern vehicle interiors. If you are looking for seat covers for your ute or work vehicle we have a huge range of heavy duty fabrics designed for strength and durability. Our ready made packs of covers are available in Charcoal and Black to match the vehicle interior but if you would like a different colour car seat cover we have many custom fabric choices available to buy for your seats.
The range of covers supplied by Coverworld are made by Australias leading seat cover manufacturer, they can be made for any size seats from cars to trucks
All seat covers listed above are aftermarket seat covers and are not manufactured by the genuine car dealer. Brand names and listed for reference to the vehicle, Coverworld are not affiliated with any of the manufacturers names listed.
Q. Do you have Car Seat Covers in Custom Fit or just Universal fit?
We are able to offer custom fit for all Australian car models and universal fit seat covers are available in a wide range of fabrics but universal fit car seat covers do not suit all vehicles
Q. What is the difference between Custom and Universal fit?
Custom Fit Car Seat Covers offer the best fit for your car seats, for many popular vehicles in Australia we have ready made packs tailored for specific vehicles, these are great value and cost as much as 50% less than having the seat covers made to order. You get the advantage of lower prices with a ready made set of seat covers in a custom made pack but you do not get to choose from all of the fabric options available
Q. I can see a custom fit pack of car seat covers for my car which has the front and back row in it but I only need the front row of seats covered?
We cannot split the packs of ready made seat covers if you would like to get just 1 row covered you can optionally choose to have the car seat covers made to order for your car model and then you can choose your own fabric selection but otherwise its often cheaper to buy the complete pack in the ready made option
Q. I have airbags in my car seats is this okay with the car seat covers?
All of our made to order covers can be made with side airbag openings built into the covers, they do not have an actual opening (hole) in the material but are instead stitched with a special thread that is designed to instantly come apart when your car seats airbags need to deploy. Most of our ready made packs for specific cars are also designed with the side airbag technology openings built into the covers, they are all clearly marked. If you find a pack that is not marked as airbag compatible then you can in some options pays for the airbags deploy safe compoinent to be built into the car seat cover
Q. I would like to choose one of your fabrics shown in your custom made car seat covers range how do I go about ordering one of these fabrics?
We ask you to complete a very simple form and we also need your exact model details, depending on the fabric that you have selected the lead time is between 2 to 4 weeks for custom made car seat covers
Q. Do you have strong fabrics designed for work vehicles?
Yes we do, we offer a number of canvas fabrics designed for work vehicles and commercial trucks, machinery and equipment. Contact Coverworld with your vehicle / seat details so that we can check the pattern is available
Our Feature Articles about Car Seat Covers

The above seat cover products are products sold by Coverworld and are suitable for use as accessories in the above motor vehicles. CoverWorld is not affiliated with Ford, Toyota, Holden, Mazda, Mitsubishi, Nissan, Subaru, Suzuki, or any of the other manufacturers listed. If you are looking genuine / branded seat covers contact your local motor dealer. Coverworld offer aftermarket accessories.