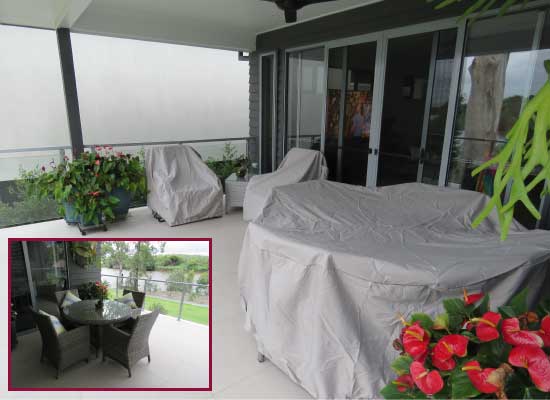 Round Outdoor Table Covers
Covers for Round Tables and items with a circular top shape.  We have a large range of ready made cover sizes available.
Find the size that is closest to your table or your round table with chairs, if the size is a bit larger than your table or outdoor setting then the elasticated hem and securing straps and buckles can be used for a tighter fit.