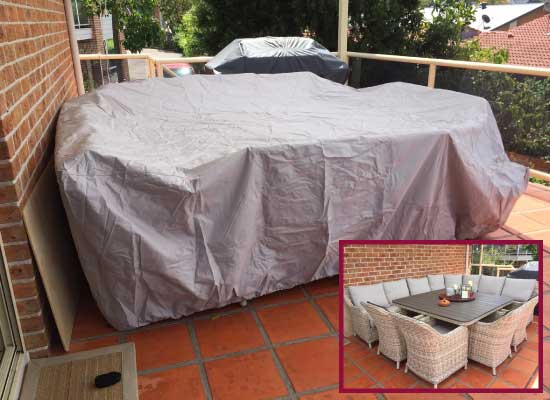 Outdoor Table Covers
Coverworld offer a wide range of Outdoor Table Covers Ready Made Covers for all shapes and sizes of Outdoor Dining Tables, Bar Tables, Occasional Tables and Ottomans.
The table covers are all made with elasticated hems and securing straps so if you cannot find the exact size that you need you can easily tighten to fit to suit your table size.
s there are 40 sizes to choose from in round, rectangle, square and extra bar table sizes you should be able to find a size that closely fits your table. You can also use the covers to cover a table with chairs underneath in some cases you might like to pull the chairs out from the table to match the table shape, so for example you could put a chair in the corner position of a square or rectangle shape cover.
Protect your Outdoor Table from the weather and keep it looking in great condition with one of our high quality Table Covers available online in sizes to suit most Outdoor Tables
The large range of sizes means you can cover a table chairs for 4 seater, 6 seater, 8 seater and 10 seater outdoor dining tables.