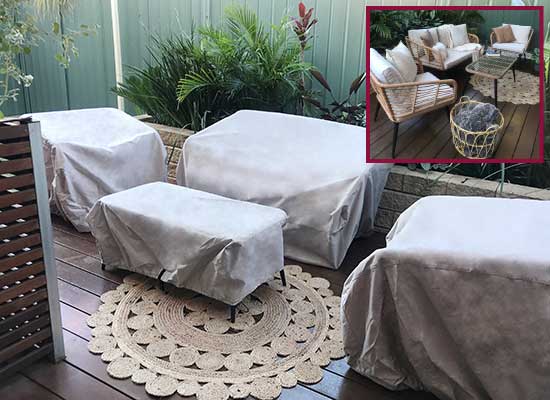 Outdoor Chair Covers
Outdoor Chair Covers are available in a range of styles of Chairs including covers for Bar Chairs / Stools, covers for Patio Chairs, covers for Round Chairs, and even covers for Stacked Chairs.
Available in Australia as premade covers are 24 sizes of Chair Covers which will be suitable for most outdoor chairs being used under decks, in gardens or outdoor patio area
The premium woven polyester fabric colour is grey and the covers feature elasticated hems and securing straps and buckles to ensure a good fit to the chair. They also include breather vents to allow moisture to escape.