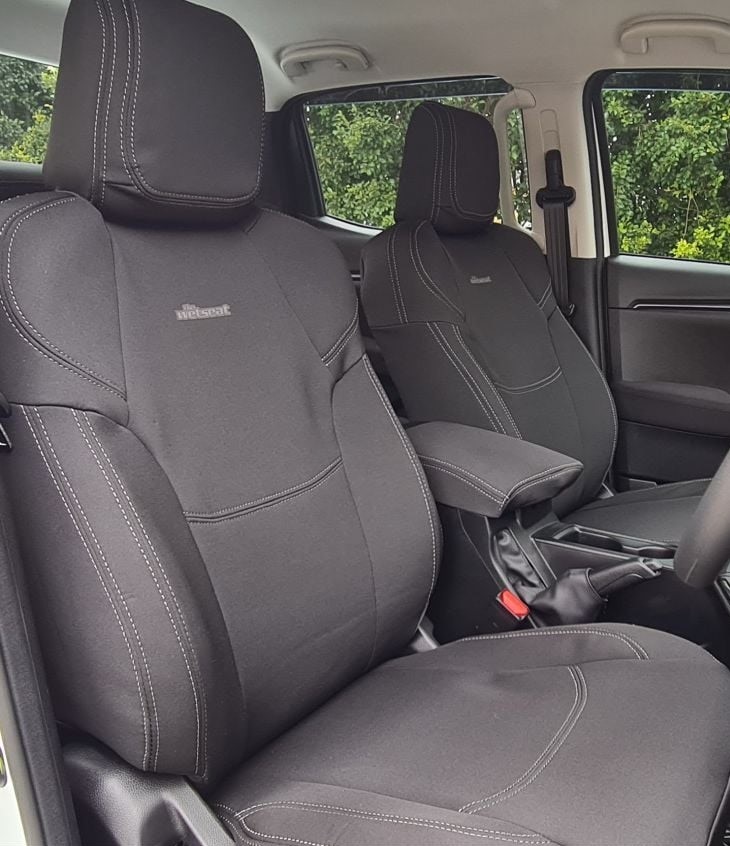 Neoprene Car Seat Covers - Wetseat Neoprene - Getaway Neoprene - and more!
Neoprene Car Seat Covers from $165/row
Neoprene seat covers naturally mold into the contours of your seat for a superior fit!
Water resistant to salt water, heat, sunscreen and wax keeping your seats well protected
Practical and durable to withstand every day use and friction
UV safe, abrasion, chemical, heat and moisture resistant
Easy to clean - machine washable!
Black or Grey Neoprene Fabric & coloured stitching options available
Available for Front, Middle or Rear Rows
One of the most popular choices for tradespersons, families and outdoor activity enthusiasts
Up to 3 Year Warranty
Neoprene Car Seat Covers are available in Velocity Neoprene, Getaway Neoprene and Wetseat Neoprene, each supplied by a different car seat cover manufacturer.
Velocity Neoprene is a premade Neoprene Seat Cover range, they are good value and being premade and ready to ship. Only available in Black Neoprene with Blue Stitching
Quick Enquiry & Quote Form:
Our friendly staff will check if a pattern is available for your vehicle!