Coverworld offer an extensive range of Custom Car Covers designed for indoor and outdoor storage conditions. All of the outdoor use fabrics can be used an Indoor or Outdoor Cover but Indoor Fabrics cannot be used as outside storage covers.
Custom Car Covers pricing starts at $179 and warranties are up to 5 years depending on your fabric selection
Speciality Custom Car Covers made for your specific manufacturer, model, series and year
Coverworld custom made car covers are designed to follow the contours of your car, they hug the vehicle and provide superior quality fit, each cover is customer made to order in your choice of fabric
Fabrics for Custom Car Covers Indoor and Outdoor Storage Covers
If you car is always garaged then choose one our speciality soft indoor car cover fabrics, these fabrics are designed for even the most delicate of paint finishes. There are a number of fabrics to choose from and most are available in beautiful colours to complement your car styling.
If your car is stored outside then choose on our outdoor car cover fabrics, the specialist fabrics have all been designed for long term storage conditions and are all completely breathable. No matter where you live in Australia we have cover fabrics that can withstand eve the most intense UV conditions.
Do you have custom car cover pattern available for all vehicles?
Our pattern library is extensive, we have tens of thousands of patterns for vehicles dating back to the 1930's to current models. If you have a brand new vehicle that we do not have a pattern for then the vehicle will be measured up for a custom fit pattern.
Investing in a custom made cover makes sense, the custom made covers will provide you with many years of happy coverage, custom made covers are only made from high quality car cover fabrics engineered for maximum vehicle protection. A custom made car cover costs a bit more than a ready made semi custom fit car cover but is backed by up to 5 years warranty depending on which fabric you select. Coverworld sales team can give guidance as to the best car cover for your needs
How do I know which fabric to choose for my custom made car cover?
First choose whether you need an indoor or outdoor custom car cover
When selecting the fabric there are a few considerations to make. A very popular fabric is Block It Evolution because the cover prices are very reasonable, most popular hatchbacks is $225 and most sedans are $259. Block it Evolution custom fit car covers provide a 4 layer fabric that has excellent weather resistance properties backed with a 4 year warranty. The Noah fabric is quite similar to Block It evolution and has a slightly softer feel. Both fabrics are an excellent choice. The Block it evolution and Noah fabrics are quite thick and when the cover is not being used they typically pack to a size of approximately 60cm x 25cm x 25cm
Ultratect and Weathershield are both thinner fabrics that will pack down smaller in size than most traditional car cover fabrics, these fabrics are particularly good where storage space is important, Weathershield typically packs to approximately 1/3rd of the size of other car covers. Weatheshield is a unique fabric that is excellent for sports cars due to the small size it packs down to, it is also easier to manage the installation and removal of lighter weight fabrics such as Ultratect and Weathershield.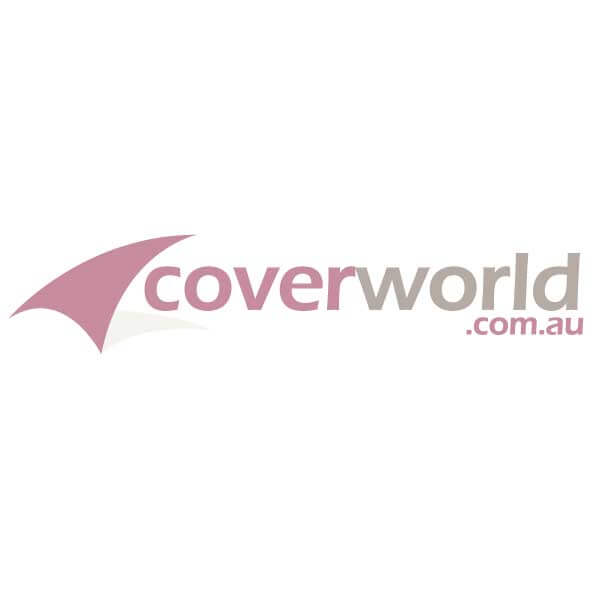 Custom Fit Car Covers available for all Australian and USA vehicles
Why Buy from Coverworld?
Coverworld check your order details before we get the cover made, we do this so that you can be confident that your cover is the correct cover for your vehicle for example if you have aftermarket fittings then the cover needs to be checked. Coverworld have been selling Covercraft custom car covers in Australia for the past 8 years and we have a lot of knowledge about the covers and the best cover accessory to use for your car for its specific cover storage requirements
Why use a Custom Car Cover Accessory?
Simply put using a a custom car cover vehicle accessory will protect your vehicle from the damaging effects of the weather and also keep it clean saving you time and money with cleaning costs. Most car owners are surprised when they realise that by using a car cover accessory it might take a few minutes to put on the custom car cover but the time spent is well worth the effort of long term car protection. Custom car covers also fit your car perfectly which means they wont flap around in the wind, they are designed to fit your car. This custom car cover range are speciality covers that are designed to provide you with many years of protection if properly looked after and maintained depending on your material selection