Adjustable Bar for Soft Tonneau Covers
Details
Adjustable Support Bar for Soft Tonneau Cover
Adjustable width 1355mm to 1870mm
Telescopic Tonneau Support Bar
Suits Larger Utes Tubs and Trays
Bar Diamatre 9mm
Do you have a question that we have not answered ? Please detail your question below and we will come back to you soon.
Please describe your question so that we can assist you.
Please put this part number |BARADJ-LONG| in the Part Number box below.
Please read the instructions of how to fit the support bar. Support Bar Instructions
The Tonneau Multi ‐ Fit Support Bar is designed to fit almost all Utes on the Market, from Suburu Brumbys to Cab Chassis aluminium trays.
Tools Required Drill and 4mm Drill Bit
Inclusions (note bar brackets are available separately if you need them
1 x hollow bar centrepiece
2 x grub screws
2 x solid bar end piece
x Tonneau bar sheath
FITTING INSTRUCTIONS
1. Insert solid bar pieces into either end of hollow tube. Adjust bar so it fits between bar bracket holders with the holes facing to the ground (so the grub screws don't rub against the tonneau), as shown above and then with a white pencil make a mark through the small holes of the hollow bar onto the solid ends. This is where you will drill a hole to the depth of about 1‐2mm (do not go any further)
2. Join the pieces back together and screw grub screws through the hollow bar into the holes that you drilled. Make sure you do not over tighten the grubscrews. Then place the tonneau sheath over the bar to stop the bar wearing against the tonneau. Refit the bar. You may kink the bar in the middle to give it some extra height to assist with water runoff.
Warning if you do not fit the tonneau sheath over the bar, the tonneau cover will quickly wear through which is not covered by warranty.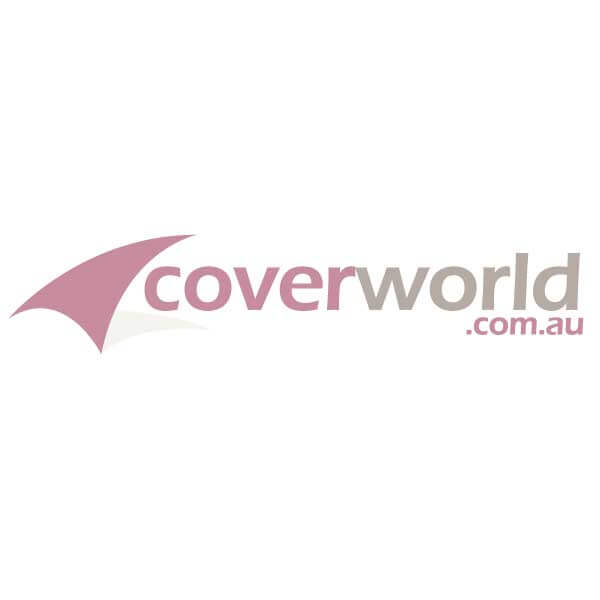 Please view our Standard Coverworld Terms before ordering.
There is a lot of information on our Terms page, please read them and feel free to ask any questions, we have friendly sales staff ready to take your call or send us an email
Please view our Standard Warranty details before ordering.