Toyota Yaris Hatchback Neoprene Seat Covers | Deluxe Neoprene : NCP90R 11/2005 to 04/2009
Details
Due to continuing COVID-19 supply chain disruption, there is a current shortage of neoprene material for Wetseat covers. New supply supply is on its way but the revised lead time until dispatch for all orders placed at this time is now 10-12 weeks. We apologise for any inconvenience and thank you in advance for your extended patience.
This product is now replaced with a different Brand of Neoprene please contact us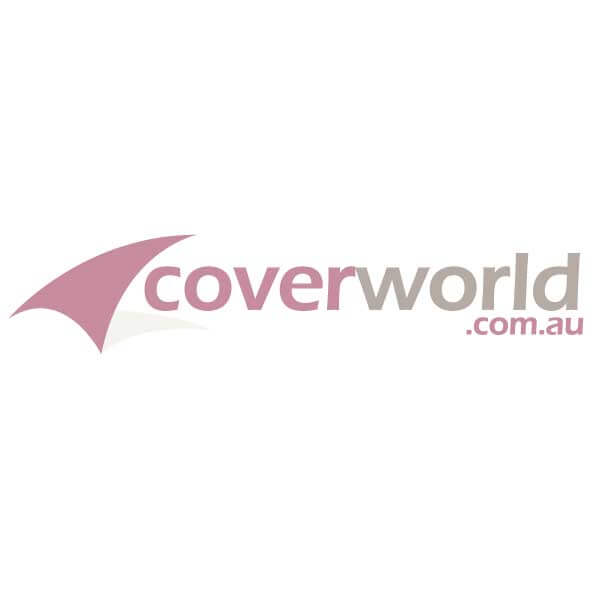 Universal or Tailored Fit
Manufacturing Time 2-4 weeks
Manufacturer : Toyota
Model : Yaris
Series : NCP90R (3 and 5 Door Models)
Date : 11/2005 to 04/2009
Fabric Style : Deluxe High Quality Neoprene (WetSeat Material)
Secured with Clips and / or Velcro (No Fabric Ties)
Colours : Charcoal, Black, Tan and Pink with multiple stitch options
Custom Made to Order
Airbag Compatible Front Seat Covers - With side airbag opening in the seats
Optionally choose Universal or Custom Fit for this specific vehicle
Front Bucket Seats, 2nd Row Seats available (60/40 split)
1 Year Warranty
Deluxe Neoprene is perfect for the Vehicle Owner who is looking for a contemporary look, great for work and the beach
This Neoprene is branded as the Wet Seat which is because its perfect for the beach use but it also looks great, its strong, durable, comfortable and has great colour choices to match your Landcruiser 200 series interior
You can optionally choose a Universal for the Front Bucket Seats but this does not wrap fully around the seat, please refer to the photos, also there are less colour options when choosing universal fit. The fabric and stitch colour you choose will be the same for all rows of seat covers ordered, please view the photo of the Universal fitment which is not as much seat coverage as the Tailor Made seat covers
The quality of these seat covers is OEM quality but they are aftermarket seat covers not oem seat covers
This brand of seat covers have the Wet Seat Logo on them
These seat covers are made to order and lead time is normally between 2-4 weeks if you are ordering for a gift or during seasonal busy periods please contact us prior to order if you would like a more precise lead time update
This range of car seat covers in neoprene provide a beautiful fitment but are also practical and suitable for family or work vehicles
These are custom made seat covers specifically for the Yaris NCP90R models, if you have another model please check our other seat covers that you can buy online or contact us, please see photos of the fitment for the universal seat cover fabric coverage on the seats, Tailored fit provides the model fabric coverage and more colour choices available in tailor made. Please order carefully custom made seat covers cannot be returned due to order error or change of mind.
The Wet Seat Neoprene Seat Covers FAQ
Why are these seat covers called Deluxe Seat Covers?
The reason why we call this range our Deluxe range is because of the excellent quality of the Neoprene, the manufacturing quality and because the securing method is either velcro or buckles, not by fabric ties.
Whats the difference between the Universal and the Custom Fit?
Universal Fit Seat Covers are designed to accomodate many vehicles, they do not provide the exact same contoured fit as the Custom Made Seat Covers but the quality of the seat covers is the same.
How do I know if the Universal Fit will suit my vehicle?
If you can see your vehicle is matched to a Universal Fit Wet Seat its means that the product has been matched to the vehicles seats and will provide an adequate fit that the manufacturer states is acceptable. If the Universal Fit Seat Cover is not matched to your vehicle it means that it will not be suiatble for your vehicles seats. Note that Universal Seat Covers can only be installed to vehicles with removeable headrests.
Universal Fit are a lower price than custom fit, what is the best to choose for my vehicle?
If you have located your exact vehicle model in our listings online and we have presented a Universal Wet Seat Neoprene Cover then the fitment has been advised by the manufacturer is good for your vehicle.
I have side airbags and my vehicle manufacturer has told me not to install seat covers as they will affect the airbag deployment?
The Wet Seat's universal design allows for an open panel that lines up with the air bag seam on your cars original seat. This allows for the airbag to deploy un-hindered. All tailor made seat covers are made with the correct airbag opening features.
I also want Neoprene seat covers for the Rear Seats in my car do you have them?
Yes, but unlike the universal fit available for the front seats of some vehicles the Rear seats must always be custom made for the specific seats.
Are these seat covers available straight away?
No, all of the seat covers are made to order even the Universal fit as you are able to choose the material colour and stitching colour of your choice.
How long do they take to make?
Most Universal Fit Seat Covers can be dispatched within 48 hours but if you are also ordering rear custom made seat covers the entire order will ship together.
If you have also ordered tailor made Headrest covers to go with your Universal seat covers then manufacturing time is 2-3 weeks.
For all Tailor Made Seat Covers for front, rear with or without headrests the manufacturing time is 3-4 weeks.
During some seasonal busy periods this time can be extended. If you order during a busy period and the manufacturing lead time is going to be longer than four weeks we will contact you to let you know. You will be able to cancel your order if you prefer not to wait.
I have been quoted a much higher price by my vehicle dealer than your prices, are these seat covers inferior quality?
Absolutely not, these are the finest quality Neoprene seat covers available in Australia, in fact many dealerships offer this specific seat cover to thier customers.
If I change my mind about them can I send them back?
Sorry, but all made to order items cannot be returned as they are a special order item. If you change your mind about your order you need to contact us very quickly to see if we can stop production before they are cut out and ready to sew. Please order carefully and please contact us if you have any questions
My vehicle does not have the standard seats in it I changed them to a different seat style will these still fit?
No, please do not order if you have different seats, contact us with a photo so we can check if there is a pattern available.
The date of my vehicle or the series of my vehicle is not the same as you have listed will these seat covers fit?
No, the manufacturer, model, series, month and year must all match up to your vehicle exactly.
I cannot find my vehicle listed are you still able to supply seat covers for my vehicle.
New patterns are added every week, if you have new vehicle that is not listed on our website then a pattern can be created as the seats can be measured for a new pattern. If your model is not a current model we cannot offer the Wet Seat Deluxe range but may be able to offer our premium range made to order seat covers.
Please follow the instructions below for the Care of your Wet Seat
For light marks and surface dirt a damp cloth or a wipe is perfect.
For heavier marks and stains machine wash your Wet Seat, set to cold wash, gentle cycle using standard washing powder. Dust off the covers first before putting them into a machine wash.
For salt water, sand or mud also try to hose down your Wet Seat, cloth line dry in 1 hour (Ambient temp 20 degrees Celsius).
Please view our Standard Coverworld Terms before ordering.
There is a lot of information on our Terms page, please read them and feel free to ask any questions, we have friendly sales staff ready to take your call or send us an email
Please view our Standard Warranty details before ordering.
Open Warranty Information Here
In addition to the Standard Warranty the Wet Seat has additional warranty details as below:
All of our covers come with a 12 month warranty. Pictures may be requested for all claims, covers damaged from pets or misuse (eg damage caused by loading of equipment) will not be covered.)
Coverworld and the Coverworld website is not associated with Toyota® and we use the Manufacturer and Model names to identify the aftermarket products that we supply to the Vehicle model. Please contact your local Toyota® dealer for branded Toyota® products. Toyota® is a registered trademark of Toyota Motor Company