Class A | Coach | Bus Style Motorhome Covers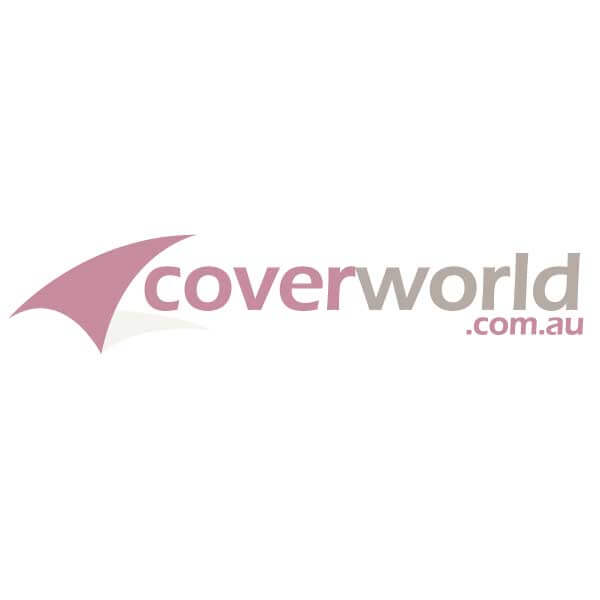 Please check the cover / fabric dimensions before placing an order
We offer High Quality Covers for Class A Motorhomes made using Marine Grade Fabric. Coverworld offer the largest range of Class A Motorhome and RV Covers in Australia with the best warranties.
550cm - 610cm (18' - 20') | Ultimate | Class A Motorhome Cover
Details
Ultimate Class A Motorhome Cover
FITS OVERALL LENGTH | 550cm - 610cm (18' - 20')
FITS OVERALL WIDTH | up to 259cm
FITS HEIGHT | up to 305cm
Supplied with Reinforcement Kit, Storage Bag and Straps
Exceptional UV, Mould and Mildew Resistance
Marine Grade Breathable Fabric
3 Year Warranty
Do not go up a size specifically to cover a rear spare tyre its better to purchase a separate tyre covers
The cover has door access on the Near Side so that you can enter your Motorhome with the cover installed
Elasticized front & rear hems keep cover in place. Adjuster straps included in the front to cinch the cover
Heavy duty hold down straps included
Reinforcement kit included for extra protection against damage from sharp areas and stress points
Includes Storage Bag
A Class A is a Bus, Coach style motorhome which has a Flat Front, (check description about classes / body shapes)
What are Ultimate Covers made from?
Ultimate Covers are manufactured from a True Loom Woven Polyester which is solution dyed and treated with State of the Art Advanced, UV, Mould and Mildew Inhibitors. * All fabrics require some level of care and maintenance to last above and beyond warranty period of fabric. Read Care instructions prior to ordering.
The covers in the Ultimate range are made from Solution Dyed Polyester Fabrics. The Ultimate Cover (Polyguard) is an 8oz (per SQ YD) and Ultimate Plus is a 6oz (per SQ YD) fabric weight
Is the Fabric thick and Heavy?
Actually No, the material used to make Ultimate RV covers have a soft feel to it, it is not very heavy or thick. Its often conceived that thicker fabrics are better, actually when it comes to fabric this is not always the case, in fact some of the thicker caravan covers being sold are the worst type in terms of longevity under the UV. However even though with the Ultimate and Ultimate Plus are a woven fabric over the entire length of an RV they can still be quite heavy, some estimates on the cover weights are provuded as an estimate.
What Colours are the Ultimate RV Covers.
Ultimate Covers are available in Mist Grey Only
Are Ultimate Covers a 1 piece or 3 piece RV cover?
All ultimate covers are a 1 piece cover, for very large RV's such as Large Motorhomes you may find the cover is heavy. Our 3 piece zip on SunCover with a 7 Year warranty is the best option for large RV's where the cover weight and size might be an issue for installation.
How many years can the material last?
Its important to understand that though the materials used in the Ultimate Covers range of are of excellent quality, much like owning any object there is a certain level of care that must be undertaken in order for the fabric to reach its maximum lifespan and potential.
The Ultimate / Plus fabric must be properly cared for and maintained. Though it is manufactured using state of the art mould, mildew and water inhibitors fabric maintenance is require in order to keep these conditions at factory levels. Fabric that becomes dirty is susceptible to damage caused by potential growth of mould spores on the material surface and as such should be cleaned using our recommended fabric cleaning products. After the process of cleaning the surface of the material should be treated with Fabric Guard.
Does water Pooling cause damage to the cover?
yes, it can, its important to see after cover application if any specific areas are becoming heavily weighted with pooled water. Continual water pooling can over time damage the material so its important to look out for such areas after teh cover is installed and provide a lifting / raised point to adequatley prevent continually pooled water.
Is the material waterproof?
No, but this is a good thing. A lot of cover suppliers try to market thier covers as waterproof and indeed some covers are but for certain applications such as an RV cover the correct type of material for protection needs to be a water repellent fabric that is designed to repel as much water as possible whilst also allowing the material to breath. Humidity during hot months can evaporate through the cover and moisture from condensation in colder months also escape through breathable fabrics.
Straps and Securing Method for Ultimate Pop Top and Full size van covers
The Pop Top series covers have a side height of 1800mm, the Full size van covers have a side height of 2180mm. There are straps sewn into the bottom of the cover with side release buckles that secure under and fully around the body of the van.
Can one person install the cover?
Camper Trailer Covers : Yes
Caravan Covers : Yes but larger sizes can have quite a lot of weight to the overall cover, you may need assistance to lift the cover onto the roof of your RV for installation. Refer to approximate weights below.
How long does it take to put the cover on?
For Caravans and Motorhomes allowing approximately 30-40 minutes should be sufficient, however you will probably find that your first installation is quite time consuming and you will get faster on subsequent applications.
Standard Features of the Ultimate RV Cover
Excellent Quality Material and Construction
Caravsn have access to the front, middle and rear doors, Motorhomes have access to the passenger side door to access the motorhome
Marine Grade Breathable Fabric to help release any moisture or trapped condensation
Adjustable front tension panels
Heavy duty Tie Down Straps
All Caravan and Motorhome covers include a Heavy Duty Reinforcement Kit to protect stress points such as around aerials and awnings
Neutral Grey Colour
Heavy duty zippers
Storage Bag supplied
How long is the warranty?
We offer a 3 year warranty on all of our USA manufactured Ultimate RV Covers, please read our warranty details.
What can I do to prolong the life of my Ultimate Cover?
Avoid letting water or snow stand on the Caravan Cover
Always tie down cover securely
Pad areas that could snag or tear the cover before installing
Treat the fabric with High Tech Fabric Guard
Clean the Fabric with our 303 Fabric Cleaner
Allow the cover to dry completely before folding for storage
Never use the cover when towing your caravan.
Guide to approximate Cover weights for Ultimate and Ultimate Plus Covers in KG's, no allowance made for zipper and straps weight, the list below is an estimate on the cover weight
| | | |
| --- | --- | --- |
| Size | ULTIMATE COVER | ULTIMATE PLUS COVER |
| 12/13ft | 10 | 7 |
| 14/15ft | 11 | 8 |
| 16/17ft | 11 | 9 |
| 18/19ft | 12 | 9 |
| 20/21ft | 13 | 10 |
| 22/23ft | 14 | 10 |
| 24/25ft | 15 | 11 |
| 26ft | 16 | 12 |
| 27ft | 17 | 13 |
Do you have a question that we have not answered ? Please detail your question below and we will come back to you soon.
Please describe your question so that we can assist you.
Please put this part number |RV-MHA1820LP| in the Part Number box below.
Please view our Standard Coverworld Terms before ordering.
There is a lot of information on our Terms page, please read them and feel free to ask any questions, we have friendly sales staff ready to take your call or send us an email