Soft Tonneau Cover for New Installation
IMPORTANT : if you have come to this page via a search engine you may not need this specific cover, the item listed below is for a new installation or for utes that have a factory fitted bunji tonneau cover, or your buttons are in the same position as factory fitted

In most cases our standard design Tonneau covers will match up to existing installed buttons on your ute tub, but if the number of bunjis and buttons position are not the same as our standard design then you need a Blank Tonneau which does not have the bunji loops installed onto it when its made, you will need to install your own bunji loops to match up to your buttons position, this can be done quite easily with a centre punch, instructions are emailed to you automatically with your order confirmation email.

Click to choose a Blank Replacement Tonneau if you have buttons fitted that are not installed in the standard factory position
Soft Tonneau Cover | Holden Rodeo TF Dual Cab Ute | 1997 to 2002
Details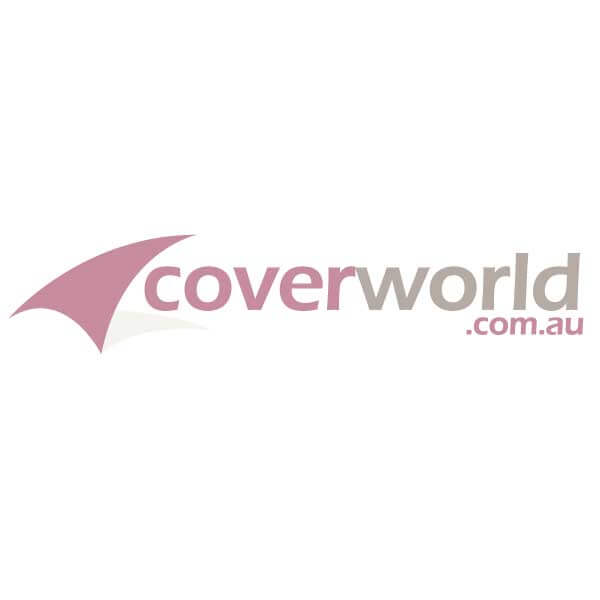 Holden Rodeo Dual Cab Ute
From Date : 1997 | End Date : 2002
Product Detail :Bunji Loop Tonneau Cover
Designed for use with or without Cabin Guard / Headboard

This Soft Tonneau Cover Designed for the Following Vehicle

Holden
Rodeo TF
Dual Cab
1997 to 2002
---
This Tonneau Requires drilling and installation of Buttons if a Tonneau Cover hasn't been Installed on your Ute before. if you have had a Soft Tonneau Installed on your Ute before than you should order the Blank Tonneau.
Soft Tonneau Cover for Holden Rodeo Dual Cab from 1997 to 2002
We offer a superior quality Tonneau Cover which is made in Australia
This Tonneau Cover has a super soft marine carpet underside that provides protection to stop the paintwork of your Ute Styleside Ute from being scuffed from Tonneau Cover usage.
The Soft Tonneau is manufactured using quality components such and is provided with a 3 Year manufacturers warranty
The standard Manufacturing lead time is 1-2 days, delivery time depends on your delivery location
I have already had a Soft Tonneau Cover fitted previously so can I use this Soft Tonneau Cover on my vehicle?
Yes : If you have already had a Bunji style Tonneau Cover fitted then you will already have buttons on the side of the vehicle, so its important to check the buttons and bunji quantity and position before ordering. In some infrequent cases the Tonneau Cover we will supply is called a "Blank Tonneau" this means that the bunji loops will not be fixed to the Tonneau Cover when it is delivered you will need to install the bunji loops to line up with your existing buttons. A centre punch is required to install the Bunji loops onto blank Tonneau Covers. The manufacturing time is up to 5 days for a "Blank Tonneau"
If you have previoulsy had a Clip On Tonneau cover that you are replacing it will be necessary to remove your currently installed side rails and replace with the supplied rails and components with this kit
Blank Tonneau Covers are not supplied with a Tonno Lock. They are also a special order item and cannot be returned due to change of mind or order error.
Are there any reccomended procedures I should carry out to maximise the lifespan of my Soft Tonneau Cover ?
Yes: The following procedures should be carried out for general Soft Tonneau Cover Maintenance :
1)Apply Bees Wax or Dri-Lube to Stitching at least twice per year, this will maintain the tonneau covers waterproofing ability and prevent stitching from degrading, a natural result of weather exposure.
2) For best cleaning results we reccomend that you use our Tonneau and Convertible Top Cleaning product, do not use any harsh chemicals or cleaning agents on the Tonneau Cover.
3)For extended lifespan 303 Aerospace Protectant offers advanced UV treatment and has been shown the extend life spans of PVC's and Vinyls exposed to the weather and UV
Do I need to use Support Bars?
Yes : The support bars reduce pressure on the Soft Tonneau under driving conditions, as they prevent flapping which can damage the UV lamination on the Tonneau Cover material. Most Tonneau Cover are supplied with support bars, check the inclusions for this Tonneau, if support bars are not included and you dont currently have any then we reccomend purchasing them, your warranty could be voided if the cover it not properly used and installed.
Will the Tonneau Cover scratch the sides of my styleside Ute Body?
No : The Tonneau Cover has a soft felt lining runnning along the inside on your Tray edge and it will not scratch your vehicle
I have Sports Bars and / or Ladder Racks on my vehicle can you adjust the Soft Tonneau Cover to fit around them?
No : We do not do any custom modifications to our standard Tonneau Cover patterns, if you require special cut outs then you would need to take the Soft Tonneau Cover to a local Auto Trimmer and ask them to make these modifications for you. Check this is possible before you place the order.
Do you Offer a Fitting Service?
No, all Tonneau Covers are supplied with esay to follow instructions which you can download before purchasing, typically an installation will take approximately one hour.
Do I need to buy any additional special tools or equipment?
All Fitting instructions detail any extra tools that are required for installation, check the instructions before purchasing, in most cases the standard fitting tools required are:
Rivet Gun
Drill
Marking Pen / Pencil
You will need to buy a small padlock to go through the Tonno Lock
I would prefer to use the Clip on No Body Drilling Soft Tonneau but sometimes the items in my ute extend a bit higher than the tray sides so will the Clip on Cover still fit?
Yes, Oversize loads are not a hassle with our stretch cord clip on system that hides out of sight under the cover until needed
I would prefer to use the Clip on No Body Drilling Soft Tonneau Cover but cant find one for my vehicle?
Clip On Soft Tonneau Covers are being introduced for most popular new vehicles as they are released.
What happens if I order the wrong Soft Tonneau Cover?
You should be able to find the exact Soft Tonneau Cover for your vehicle listed on our website, if you cannot see your model listed then please contact us before placing an order, as if your Tonneau Cover needs to be returned because of an ordeirng error then you will need to pay for the return freight costs and deducted from your refund will be a 10% restocking fee and your original delivery cost will not be refunded. Blank special order tonneau covers cannot be returned so please order a blank tonneau cover carefully.
Do you have a question that we have not answered ? Please detail your question below and we will come back to you soon.
Please describe your question so that we can assist you.
Please put this part number |TONNEAU-UCDTHD210B| in the Part Number box below.
Fitting Instructions for the Holden Rodeo Dual 1997 to 2002 with or without Headboard / cabin Guard
---
You will need the following extra tools for cover installation
Contents
1 x Tonneau Cover
1 x Universal Support Bar kit
1 x Support Bar Coverall
16 x Buttons
26 x Rivets
2 x Bar Brackets
Please read the fitting instructions before ordering this Soft Tonneau Cover.
This cover has 16 installed bunjis that are part B170 which are 85mm length, 5 on each side, and 6 at the back
If you have previously had a Tonneau Cover fitted and your buttons lengths and position are not the same as the standard tonneau then you need a blank tonneau cover which is a special order item and cannot be returned due to order error so please order carefully and contact us prior to ordering if you are unsure if this is the correct item for your vehicle
Please view our Standard Coverworld Terms before ordering.
There is a lot of information on our Terms page, please read them and feel free to ask any questions, we have friendly sales staff ready to take your call or send us an email
If you nee to return this made to order tonneau cover due to an order error a 20 restocking fee applies on made to order tonneau covers.
Any component found to be defective in materials or workmanship within the warranty period will be repaired free of charge when returned to manufacturing facility premises in Mitcham, Victoria.
Please note: This warranty does not include transport and insurance charges.The purchaser is required under this warranty, to return this registration form within 28 days from purchase date.
Please complete your Warranty Registration <a href="http://www.coverworld.com.au/warranty-registration.html">Tonneau Cover Warranty Registration Form</a>
A link to the warranty registration is sent automatically after you have made a purchase.
In the event of a warranty claim your Ute cover must be accompanied by proof of purchase receipt. Please ensure you retain your receipt with your warranty card.
Customers will need to pay return postage to Mictham, Victoria.
This warranty is void if the product has been damaged by an accident, abuse, negligence, mishandling or by violent atmospheric conditions.
The warranty is void is modifications to the original cover design are made.
Stormcovers Australia Pty Ltd takes no legal responsibility for injuries or deaths associated with the cover.
Please be aware Tonneau covers are NOT a load restraint.
Caring for your Ute cover: We recommend a mild detergent only and rinse thoroughly. To prolong your Ute Covers life we recommend using 303 Aerospace Protectant.
Coverworld and the Coverworld website is not associated with Holden® and we use the Manufacturer and Model names to identify the aftermarket products that we supply to the Vehicle model. Please contact your local Holden® dealer for branded Holden® products.