Coverworld proudly sell Covercraft Car Covers, Now made in Australia. If you cannot find your vehicle listed as new patterns are added to the database everyday
Luxury Indoor Car Cover - Custom Made FormFit® Soft Stretch Cover | Indoor - Garaged Vehicle Cover
Details
Special Offer Free Delivery to 99% of Australian Addresses
Perfect Fit Cover - Custom Made for your Car - SUV - Ute - Wagon - Hatch - Sedan - Coupe
FormFit® - Superior Vehicle Pampering and Protection for Indoor Use
Form Fit is our most Luxurious Indoor Use car Cover
manufactured from a polyester knit fabric that has Lycra / Spandex® within the yarns which allows the cover to stretch and follow the contours of the vehicle. The spandex within the fabric helps the fabric retain its original memory which stops the cover from becoming baggy and stretched after extended use.
During the manufacturing process a soft cotton loop is knitted in the material on the underside and then sheared to a soft luxurious fleece like texture, this provides remarkable softness against fine paint finishes
A storage bag is also provided with Form Fit Car Covers
High Performance Indoor Fabric
Super Soft Pampers the paint, the chrome, anything the fabric touches!
Body-Hugging – Stretch weave process allows the cover to follow the contour of the vehicle for the ultimate fit.
Highly Breathable – Perfect for indoor storage, prevents vapor and heat from becoming trapped under the cover.
Ding & Dent Protection – Fabric construction helps provide some protection from minor garage "accidents".
Machine Washable – The best car cover is a clean cover and this cover is easy to maintain in most front load washer/dryers.
Available in Six (6) Colors – Matching storage bag included.
4 Year Warranty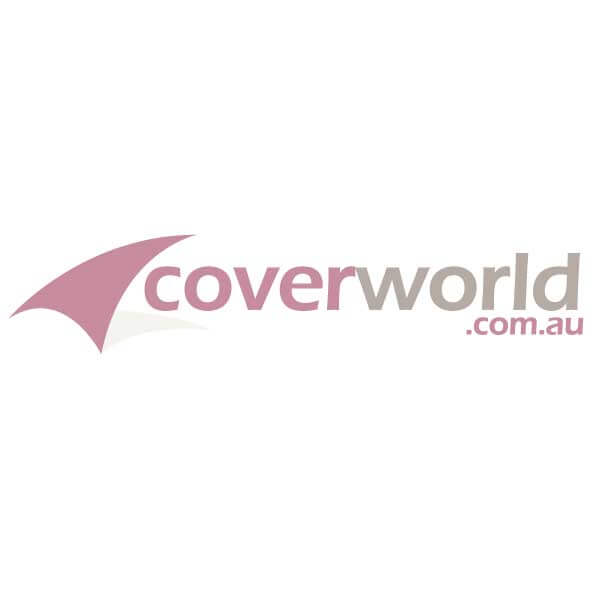 This Car Cover is Made for your Specific Vehicle the price varies according to the vehicle size, price guidelines are below
Our pricing structure has price codes G1 to G6 and T1 to T3
As a guide small sports cars would normally be priced G1 to G2
Most Sedans are priced G3 to G4, G5 to g6 are for exceptionally large vehicles
Smaller utes (example Falcon Utes) are normally T1
Large Utes such as 4x4 Utes are T2 to T3
G1 = $460.00
G2 = $526.00
G3 = $592.00
G4 = $698.00
G5 = $830.00
G6 = $1008.00
T0 = $532.00
T1 = $632.00
T2 = $724.00
T3 = $856.00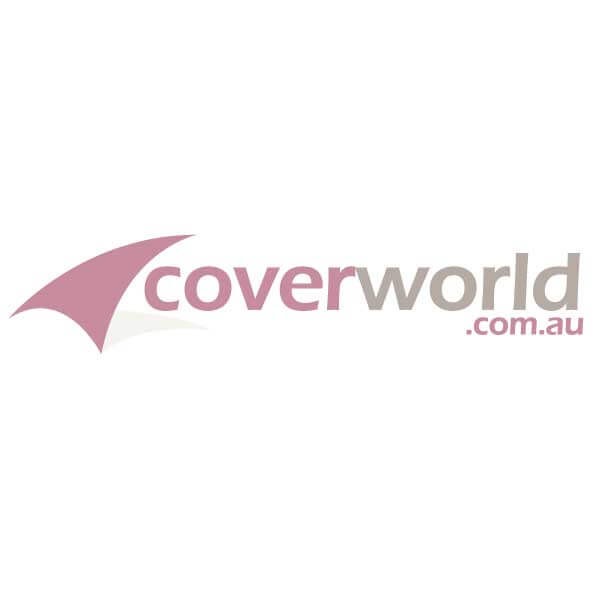 The inner lining of the cover has a soft fleecy feel. Please note that if you are putting this type of soft fluffy feel cover please read the information about a soft cover on a hard abrasive surface such as a soft top roof
If you are putting this cover onto a soft top roof that has a coarse surface it could pull on the soft lining on the cover and possibly lint flecks could stick onto the roof. Something similar to hook and loop being close to each other. If you have a soft top roof that has this texture then you may need to place a layer between the soft top roof layer and the cover. The Form Fit material is exceptionally soft and if you have a soft top roof then you may need to wash the cover once or twice prior to use
This cover is only designed for indoor use and should not be used outside, the material is not designed for UV and weather exposure
Can I use the Form Fit Car Cover for Indoor and Outdoor Use?
No : This cover is manufactured from material that is only designed and engineered for Indoor Use, the fabric is not waterproof at all and is designed for keeping dirt and dust off of your car whilst garaged. Form Fit Covers are usually used on cars that are not used for daily driving and more for special cars such as collectors cars, show cars etc.
How will the Form Fit Car Cover fit my car ?
No: The patterns for Form Fit Car Covers have been tailored to your specific vehicle so you will have body hugging cover that follows the contours and body lines of your vehicle
I have found a model that is very similar to my car will this cover fit?
No : All covers are made for the exact model, series and year if you cannot find yur vehicle listed then please contact us as new patterns are added daily and we may now have the pattern for your vehicle.
I have a factory style spoilier will the cover fit?
The form fit car covers will fit all Factory style standard feature spoilers up to 75mm high.
Are the covers easy to put on?
The installation process and time that it takes depends on the size and shape of the vehilce you are covering, as with all covers installation does take a bit of time but as Form Fit covers are not usually taken on and off on a daily basis you should find that the process is not too long and worth it for keeping your beautiful car clean and dust free.
What happens if I order the wrong Custom Made Car Cover?
You should be able to find the exact Form Fit Car Cover for your vehicle listed on our website, if you cannot see your model listed then please contact us before placing an order, as if your Form Fit Car Cover is made to order and it cannot be returned and is non-refundable.
Is the Cover Easy to Clean?
Yes : Amazingly easy to take care of simply put into your home washing machine. For larger covers you may need to use a commercial machine.
Do I need to use optional items such as Gust Guard and Clamp and Lock?
The Gust Guard is designed to help prevent the cover from lifting in windy conditions so this is not really required for the Form Fit Custom Car Cover as this cover is for indoor storage only, but if you wish to use these optional items you can also purhcse them
Do you have a question that we have not answered ? Please detail your question below and we will come back to you soon.
Please describe your question so that we can assist you.
Please put this part number |FORM-FIT-INFO| in the Part Number box below.
Installation
Installing your new cover is simple. To help with this, a "Front" tag is sewn on the inside of the cover so you can easily see which side is the front. Once you've identified the front of the cover, secure this area of the cover around the front tire first, then pull the cover over the top of the handlebars and secure under the rear tire last.
You may wish to optionally reinforce the inside of your cover with duct tape for any areas that will be in direct contact with sharp places. This can help ensure that your cover will last as long as possible.
Removal
The following procedure will make it easier to remove and install the cover whenever it is used:
Release both ends of the cover from under the tires.
Fold up both sides onto the seat into a long pile.
Start at the front tire and fold the cover in one foot folds from the front to the back.
If you use the same procedure each time, you will find it only takes about 30 seconds to install or to remove the cover.
The elastic at each end of the cover will keep it in place under all normal conditions. Use care in installing the cover on a vehicle which has just been driven to be sure the material does not come in contact with hot exhaust pipes.
Cleaning Instructions
The generic cleaning instructions noted below are intended for use with all custom made Fabric covers but you should refer to the specific instruction sheet included with your purchase for any specific fabric care instructions.
Car Cover Performance ca be dramatically affected by dirt that builds up on and within the material. It can cause the windshield and paint to become dirty and "fogged" as well as create "wicking" where is actually helps pull water through the fabric, nullifying the water resistant properties that the fabric originally may have had. Cleaning your cover will help to keep your vehicle clean and will ensure that teh serviceable life of the cover is reached.
NEVER ... Clean a car cover in a washer
NEVER ... Use Fabric Softener
NEVER ... Dry a non-woven or speciality type cover in a dryer
(Weathershield® and Form-Fit® covers can be dried in a dryer with regular heat)
1)Using a large commercial washer without agitator, wash the cover using 1/4 cup of 303 Fabric Cleaner All Purpose Cleaner 9some weathershield covers are compact enough to be washed in a normal size washing machine). Place the cover in the washer and pour the cleaner in the tub after its full with warm water or pour it directly into the machine (necessary for some wall mounted commercial units) then place the cover inside and start the machine.
2)Rinse the cover twice (2 x) to fully remove the cleaner
3)Air dry unless its a cover that is specifically noted that can be dried in a dryer with regular or low heat
A cover may also be cleaned by turning it inside-out on the vehicle
1)Mix 1 ounce 303 fabric cleaner all purpose cleaner per quart of warm water.
2)Spray or sponge onto the cover
3)Rinse with Plain Water (until no suds) and allow to air dry
Specific fabric Cleaning Instructions are below:

Care-Instructions-BLOCKIT-380.pdf
Care-instructions-DUSTOP.pdf
Care-Instructions-EVOLUTION.pdf
Care-instructions-FORMFIT.pdf
Please view our Standard Coverworld Terms before ordering.
There is a lot of information on our Terms page, please read them and feel free to ask any questions, we have friendly sales staff ready to take your call or send us an email
Please view our Made to Order Universal & Custom Fit Car and Motorbike and PWC Covers Warranty details before ordering.
Open Warranty Information Here
You can view all the Care and Maintenace Instructions which has the manufacturers details on them below
Care and Maintenance of Custom Made Car Covers
Each Cover fabric has its own specific care instructions and in addition to this you can view the general cleaning instructions below